A lot of your favorite shows have had their season finales. Now there's that feeling deep inside that's screaming, "What do I have to live for? What am I to do?" First, take a breath and count to ten. Breath in. Breath out. Wax on. Wax off. Everything will be…
Continue reading...
---
So, in Snowpiercer, there's been a post-apocalyptic ice age and now humanity lives on a globe circling super train. Snowpiercer has an incredible cast: Chris Evans, Jamie Bell, Octavia Spencer and Tilda Swinton (and her horrible fake teeth). When watching the trailer, it reminded me a bit of Hugh Howey's Wool….
Continue reading...
---
Remember when it was Earth Day and I tweeted about the Global Selfie photomosaic that NASA was putting together? NASA said to take a selfie while holding a sign saying where you were in the world and then they were going to take all the selfies and created a photomosaic…
Continue reading...
---
Here they are! The 6 best Sci Fi Quotes and Fantasy Quotes from television for the week of May 11 -May 18. 6. Agents of SHIELD Nick Fury:  You don't have to call me "sir", Coulson. Look at me. I'm dressed like I live under a bridge. 5. Penny Dreadful Ferdinand Lile: If…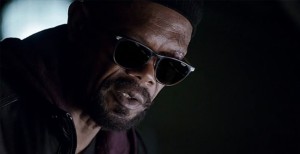 Continue reading...
---
UA-29319066-1